Why Lease a Mercedes-Benz Car in Long Island City, NY?


Let's say that your old car finally ran its last course. You need a new car, and you need it fast. Of course, you can simply buy a new car or take out an auto loan to pay back later. There is a much more attractive option that gets you the car you want for less: leasing. Leasing offers several advantages over buying a vehicle. When you explore the amazing lease deals at Silver Star Motors, you won't ever have to ask yourself, "Why lease a Mercedes-Benz" again because you'll already know.
Cost Efficiency
When you're deciding how to proceed with your next car, the first thing you'll consider is the cost. Some people argue that buying something outright may cost a lot more initially but will be more cost-effective in the long run. That may be true some of the time, but it's certainly not the case all of the time. It's unrealistic to assume that every driver has the option to buy a new car outright. You also have to consider the long-term maintenance and operating costs of an aging car. Even a brand as remarkable and dependable as Mercedes-Benz requires regular maintenance and repairs.
Lower Monthly Costs
The biggest benefit of leasing is the significantly lower monthly payments compared to buying. By leasing, you essentially pay a fee to drive the vehicle for a set period of time. This can be up to 50% less than a loan payment each month for buying the same vehicle. If you have a tight budget, leasing allows you to drive a luxury vehicle you otherwise could not afford to buy. If you're not on a budget, a lease allows you to keep more money in your pocket each month to spoil yourself in any way you see fit.
When your lease is up, typically within two to four years, you have the option to upgrade to a new vehicle. You will not be tied to the same vehicle for several years like with a loan. By leasing, you get the flexibility to choose a new model every few years and always have the latest vehicle technology. Of course, if you fall in love with your ride and don't want to replace it, your lease has the option to buy the car when the contract is over for a predetermined price.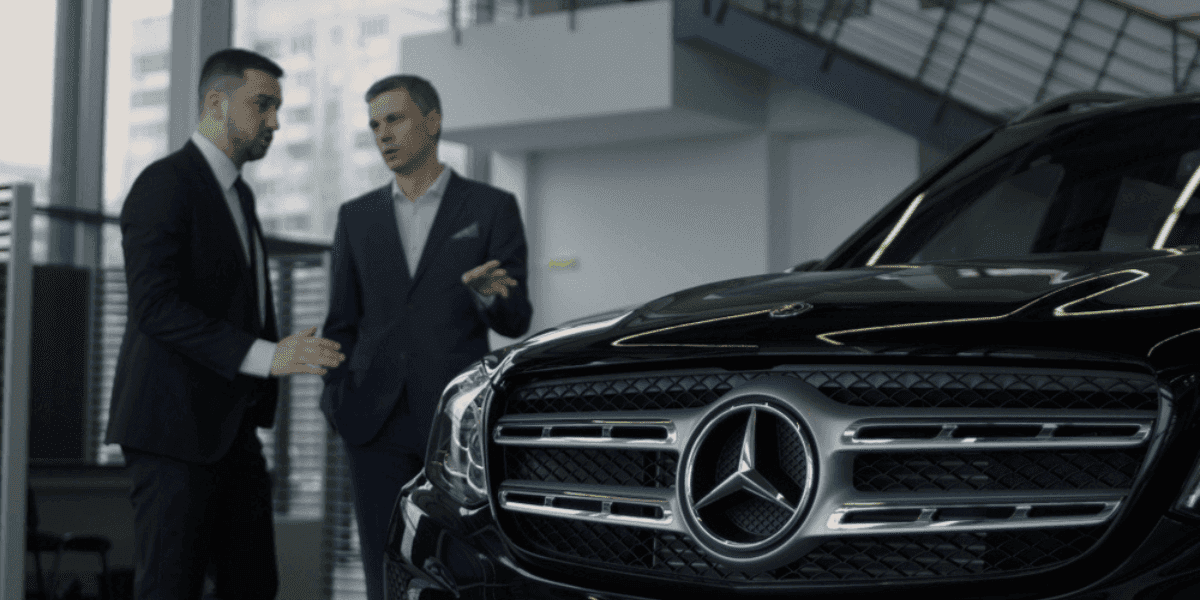 Easy Upgrades
Vehicles depreciate quickly, even luxury models. This means your Mercedes-Benz will lose some of its value soon after you leave the dealership. With leasing, you pay a fee based on estimated depreciation during your lease period. Any loss in value beyond that is the responsibility of the lease provider, not you. This reduces the financial risk if the vehicle rapidly loses its value.
Unlike an outright purchase, a Mercedes-Benz lease doesn't mean you have to forego the latest infotainment and safety technologies. With the option to upgrade your car every few years, you can keep up with the most modern features available. Your Mercedes-Benz can also grow with you. You might start with a sensible A-Class sedan to make the daily commute but move up to a GLA SUV when the family grows. When the kids get old enough, you can treat yourself to an SL Roadster to enjoy the added freedom.
Browse Our Leasing Options
At Silver Star Motors, we offer leasing options for the entire Mercedes-Benz lineup. We can even help you pick out the right model and options for your needs, preferences, and budget. You won't find a complete collection of new Mercedes-Benz vehicles for lease anywhere else in Queens, NY. Stop by our showroom to start looking at the newest and most innovative vehicles on the market, or save time by beginning your search at home. As the 2021 recipient of the Best Silver Laurel-Mercedes-Benz Dealer Recognition Award, we know how to make you feel like the belle of the ball. It's time to treat yourself to the best in luxury; it's time to explore Mercedes-Benz lease deals from Silver Star Motors in Long Island City, NY.